Photos from the Plokta Vaults
Potlatch and Corflu
Alison Freebairn sidled up to me at 2Kon while I was looking through the Corflu pictures. "That's the softball game, isn't it? Hey, Ulrika looks like the cover from the FatBoy Slim album." Thereby proving that Alison is a Wicked Woman.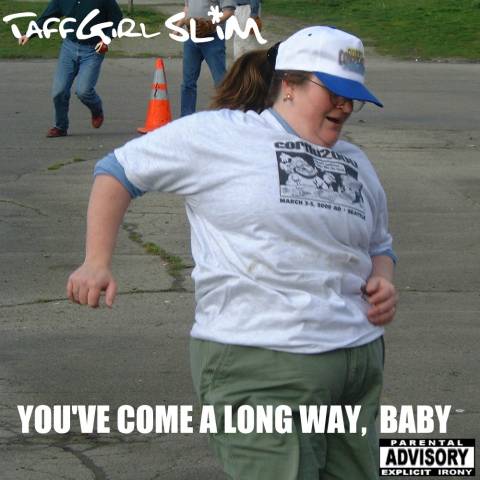 One person we were really pleased to meet was Kate Schaefer, who gave us our first chance to see, live in the flesh, her Herbert Hoover Action Figure.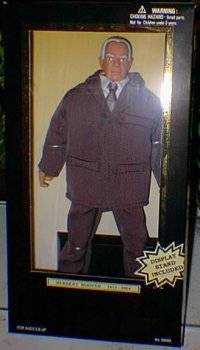 Frankly, my dear, I don't give a dam
One major problem with Seattle is the number of down and outs you find lying around the place.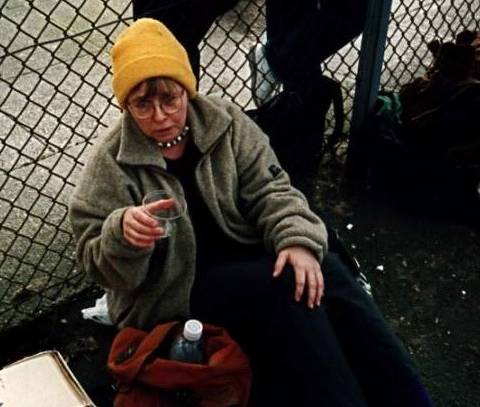 Spare a dime for a cup of Corflu?
In her pogonophobic guise, Alison Freebairn was passing round a set of false moustaches. We'd previously seen these and considered buying them for Pat McMurray, so that he could prove how macho he is. One person who has no fear of her masculinity being questioned was Tami Vining.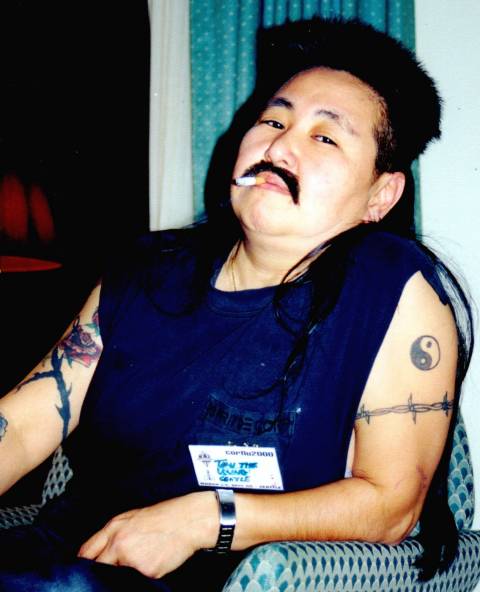 "You'd better not show that photo to Gail or she'll wet herself" exclaimed Sue
Unmissable Sights of Seattle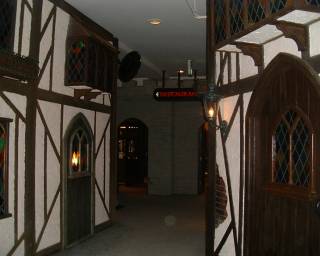 The famous Seattle Underground Tour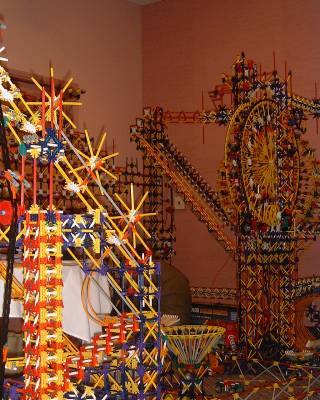 Demolished since Corflatch, The Kingdome is here shown shrouded in scaffolding
Is that a 2Kon in your cleavage or are you just pleased to see me?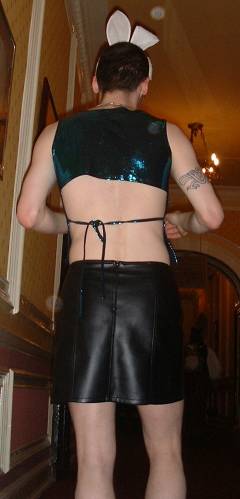 Tommy Ferguson taken from behind

Yvonne Rowse plays with a strange man's tool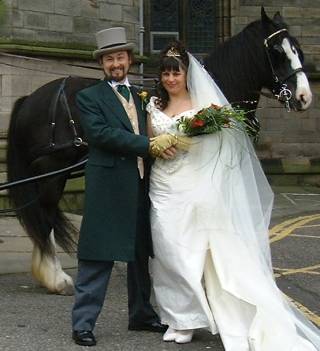 The 2Kon Masquerade: SMS as Dick Dastardly, Eira as Muttley, with Matt & Miche as the Pantomime Horse
One of the particular delights of running the not-really-a-creche-honest-guv was that we had an excellent room. Which allowed us to have a room party.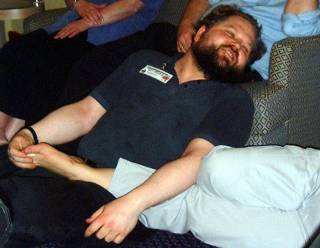 John Dallman massages Lilian Edwards' feet at the Plokta room party

Lilian having her feet massaged by John at the Plokta room party
SMS & Eira's wedding
In a blatant attempt to ingratiate themselves with a wide selection of deities, SMS and Eira took polytheism to its logical conclusion and got married on three separate occasions. The Plokta cabal took digital cameras to all three. The first was a Methodist affair.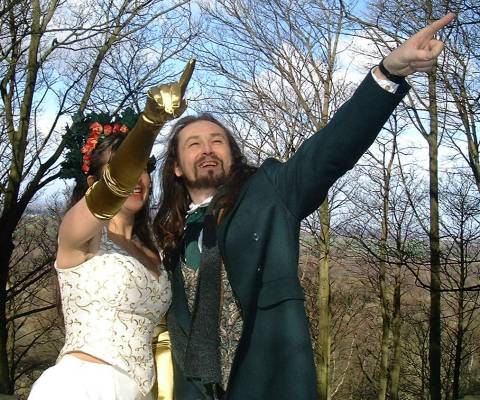 Look! The Winged Victory of Samothrace
At the handfasting, the happy couple jumped over a broom, here displayed by Astral Leauge mistress Miche, and fed cake and mead to each other in an outrageous display of phlosque.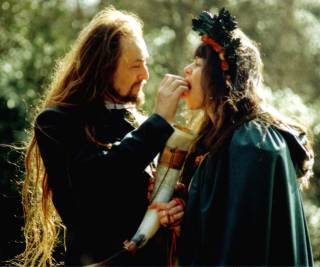 Have you phlosqued recently, darling?
Finally, at the civil ceremony, the perseverance of the crowd was rewarded, as SMS's full name was finally revealed. Sealed bids should be sent to Plokta HQ.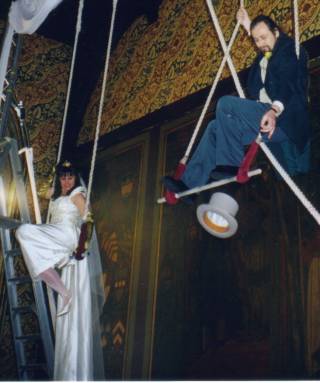 Are you sure this is how we're supposed to consummate the marriage, dear?
--Various

---